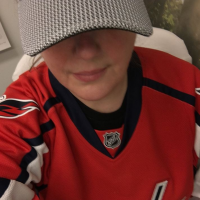 Ellen Devlin
Contemporary Romance
Profession

Law Firm Office Cog
Law firm office cog by day.
Writer of steamy romance by night.
Hockey fan all the time.

Ellen lives in the Northern Virginia area with her husband and two sons, along with various furry and scaly creatures.

She loves hockey (Let's Go Caps!), and humor, and steamy romance, and does her best to include all of the above in her writing.

Life is good.
Darkness cannot drive out darkness; only light can do that. Hate cannot drive out hate; only love can do that.
Unknown
So be sure when you step Step with care and great tact. And remember that lifes A Great Balancing Act. And will you succeed Yes You will indeed 98 and percent guaranteed Kid youll move mountains.
Dr. Seuss
Whether or not it is clear to you the universe is unfolding as it should.
Max Ehrmann